Iron-On Vinyl can be used on many different mediums. This project shows you how to layer different types of iron-on vinyl and how to apply it to a canvas bag with the new EasyPress 2.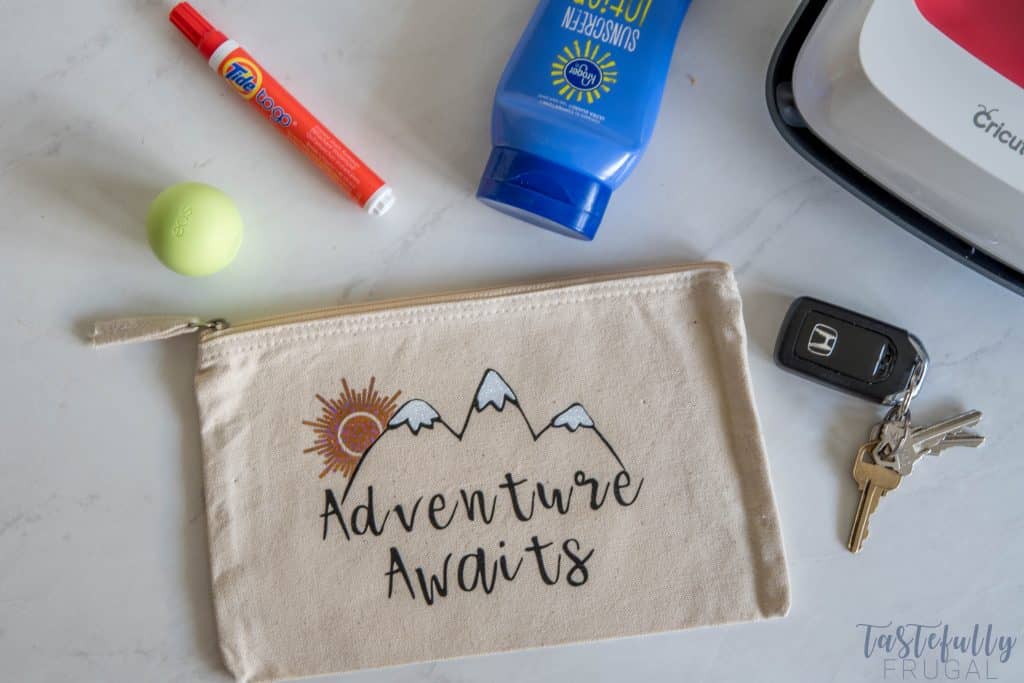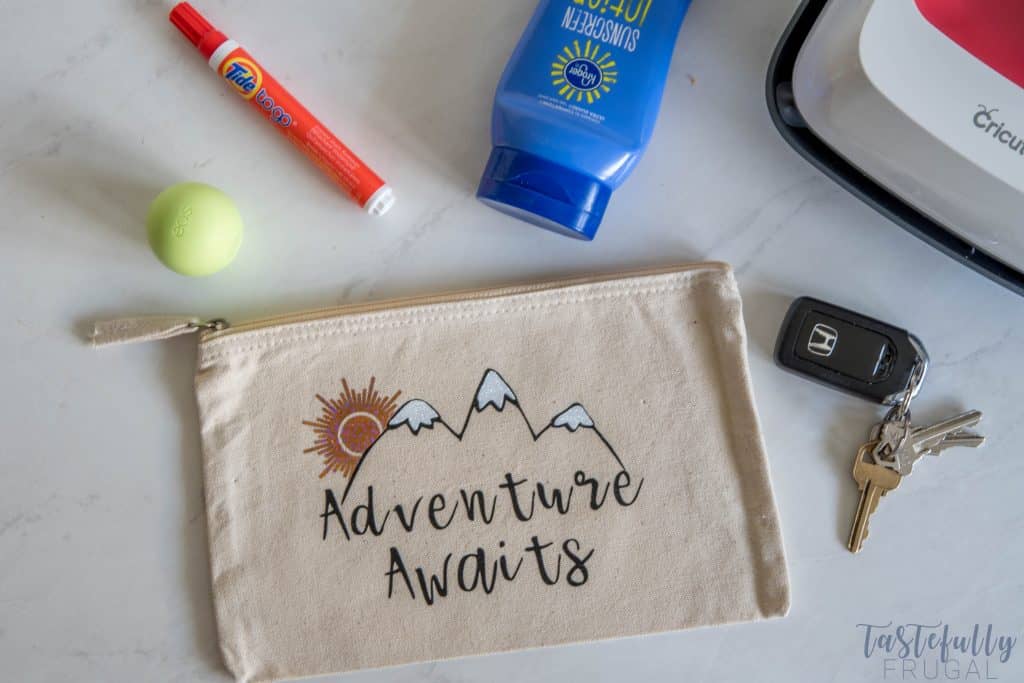 Iron-On vinyl is my FAVORITE type of vinyl to use! Not only is it the easiest vinyl to work with (in my opinion) but you can use it on just about everything you can use adhesive vinyl on. I've used iron-on vinyl on shirts, hats, mugs, wood signs, napkins, cardstock banners, backpacks, tote bags, seriously the list goes on and on.
At the Cricut Mountain Make-A-Thon this past July, Pam from Over The Big Moon, taught a class on working with iron-on vinyl and we made the same bag we're making in this post today. I'm going to be going over the basics of using iron-on vinyl, but Pam has a more in-depth post on tips and tricks for using iron-on vinyl that you can check out here.
How to use Iron-On Vinyl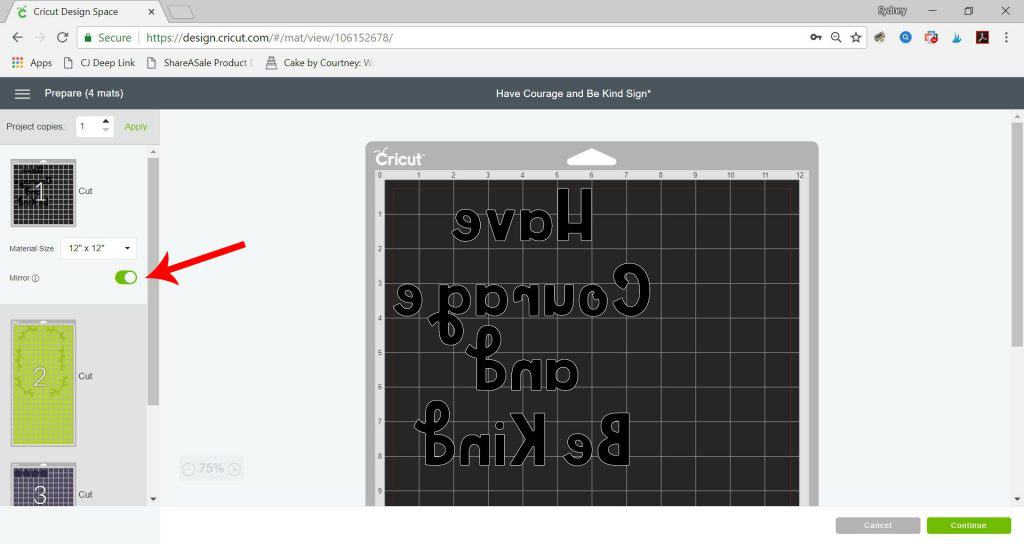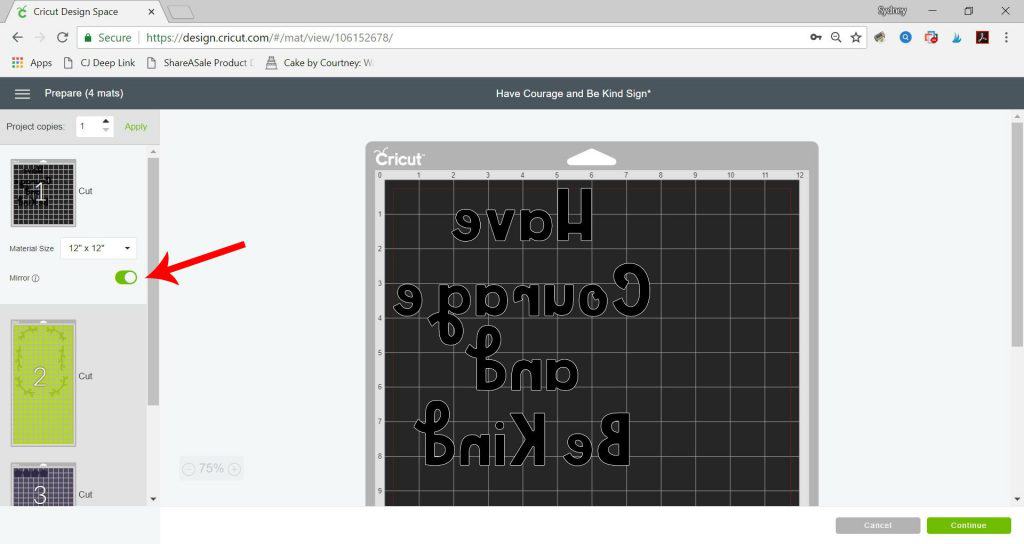 The #1 thing you need to remember when you're using iron-on vinyl, or heat transfer vinyl (HTV), is that you HAVE TO MIRROR YOUR DESIGN WHEN YOU CUT IT OUT. You also need to make sure that you have the shiny side down on your mat. The shiny side is the plastic backing and this backing is used as a barrier between the iron-on vinyl and the heat source (EasyPress, heat press, iron).
How to weed Iron-On Vinyl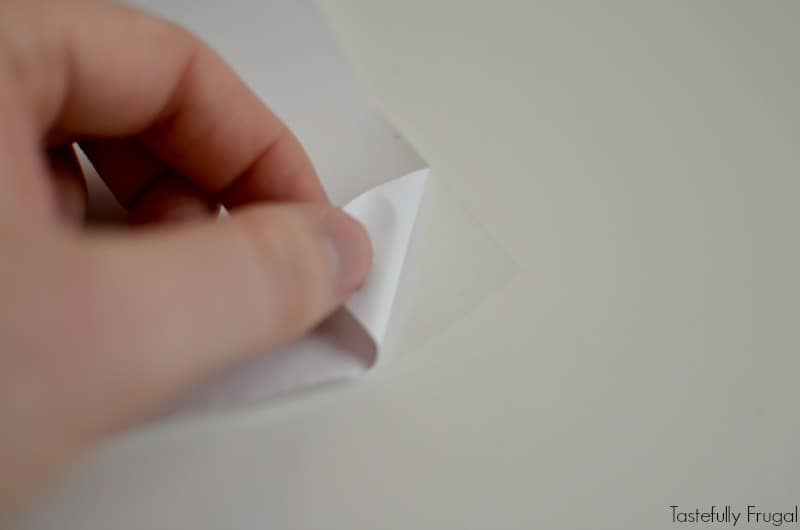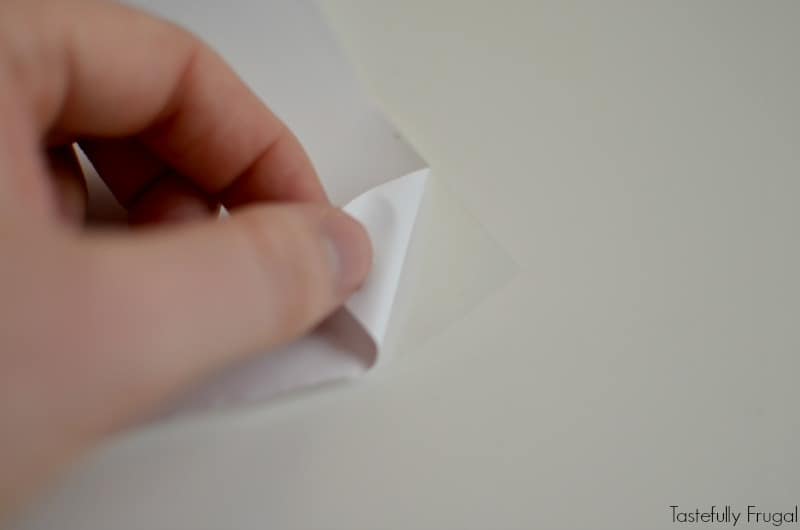 In my opinion, iron-on vinyl is the easiest type of vinyl to weed. Since it doesn't get sticky until it gets heated you don't have to worry about it sticking to itself and peeling up vinyl that is not supposed to be weeded.
Using the weeding tool, start in the bottom left corner and peel up at an angle. Use the weeding tool to remove excess vinyl inside letters or images as well (like A, R, circles, etc.)
How to apply Iron-On Vinyl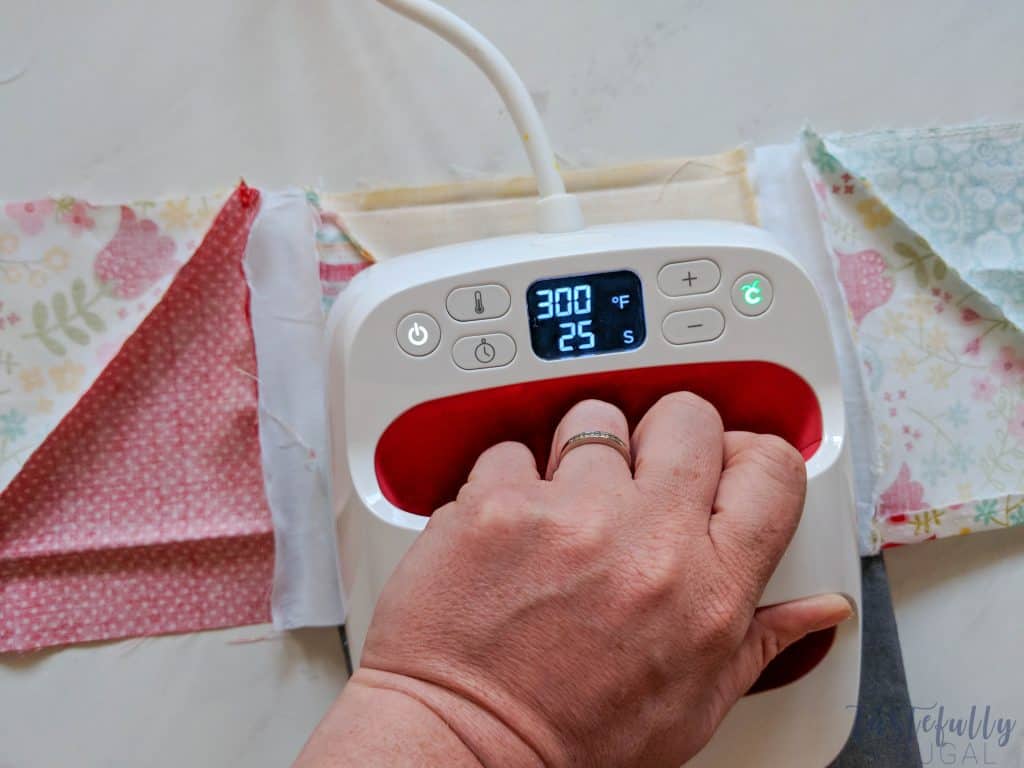 I've used a regular household iron, heat press or EasyPress to apply iron-on vinyl and I definitely recommend using the EasyPress. You can read about all three here and reasons why an iron or heat press might be better for you. Make sure whatever you're using that it's heated properly. If you're using the EasyPress you can find the recommended heat settings here.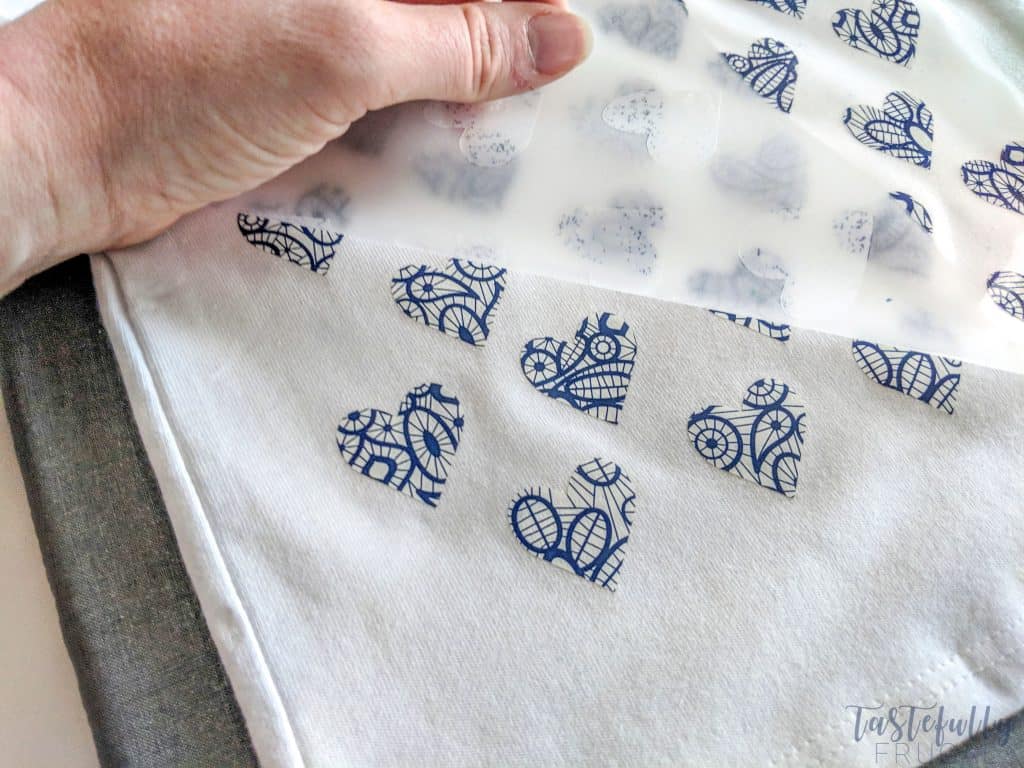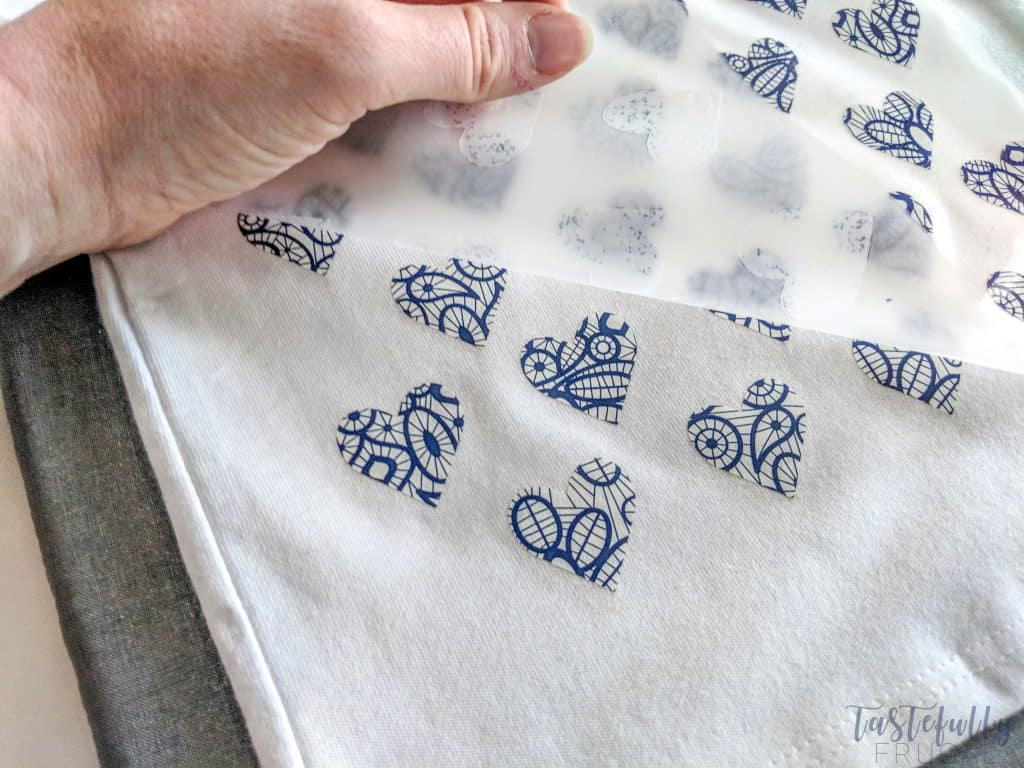 Once you've applied your iron-on vinyl you'll want to peel the plastic backing. Some iron-on types are warm peel and some are cold peel. You can read about the difference and how to peel them in Pam's post.
If you want to follow along and make this same bag here is the list of supplies you'll need:
Canvas Bag (I bought a 3 pack at my JOANN store)
Gold Holographic Sparkle Iron-On Vinyl
Cricut Machine – I love my Maker
EasyPress (the EasyPress 2 featured here will be available Fall 2018)
When ordering from Cricut.com make sure to use promo code FRUGAL10 to get 10% off and score FREE shipping on $50+ orders!
And that's all you need to know! If you'd like to check out more ways you can use your Cricut check out these posts! Need help with your Cricut? Join our Cricut Support Facebook Group!