Enter to win a 3 Day Southern California Vacation for 4 with tickets to the theme park of your choice plus 3 tips to make your vacation the best one yet!
Happy October! As one of my favorite times of the year fast approaches I teamed up with favorite travel company and some of my blog buddies to giveaway to one of my favorite places on earth! It's no secret we love all things Disney at our house and this year's Disneyland vacation was one of our best ones yet!
And now I want one of you to have the best vacation of your life too! You can get all the details below but before you win I wanted to give you 3 of my favorite Disneyland tips to make your vacation the best one yet!
1 – Compare Prices on EVERYTHING. The easiest way to do this is with a trusted travel agent. I spent a few hours online comparing prices on hotels, package deals and more and found the one place that had the best deals was Get Away Today. I got on the phone with an agent and she was able to answer all the questions and found me the right hotel and ticket package that was exactly what I wanted. You can read more about why I love Get Away Today and how they saved us thousands here.
2- Split Your Days at Disneyland in Half. We quickly learned that if we took a few hours break in the middle of the day not only did we all feel better (especially the kids) but we actually rode a lot more rides AND still got to see all the parades and firework shows. We would get to the park right when it opened, leave at lunch time, pick up lunch on the way to the hotel, eat and take a nap, then get back to the park about 5 or 6.
3 – MaxPass is the BEST money you can spend! I was skeptical the first day of the $10/day price tag but after doing two days without it we gave it a shot on the third day and it is worth every penny! You can download the Disneyland App on your phone to get your FastPasses (it also tells you the wait time for rides too) and once you scan your FastPass you can get your next FastPass right away. We used the MaxPass to ride 13 rides in 4 hours at Disneyland; we basically walked on every ride it was the BEST!
Now are you ready to win the vacation of your dreams?! Here's what you have a chance to win!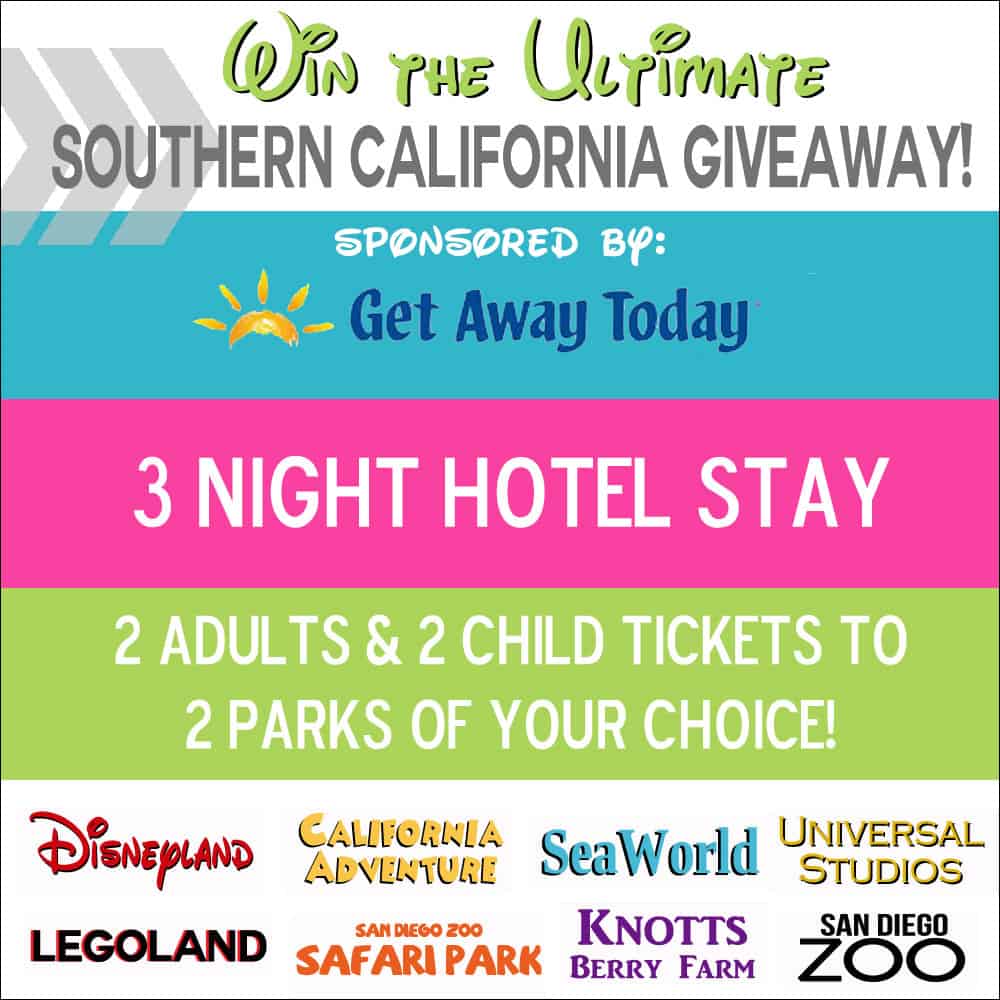 Yep, you read that right! One winner will receive:
3 Nights Hotel

2 Adult and 2 Kids 1-day passes to TWO Southern California Attractions*
*Attractions winner can choose from: Disneyland Park, Disneyland California Adventure Park, Universal Studios Hollywood, Knott's Berry Farm, LEGOLAND California, SeaWorld San Diego, San Diego Zoo, San Diego Zoo's Safari Park The vacation package is valued at approx $1500! Amazing, right?
Here are the amazing bloggers that are helping support this giveaway: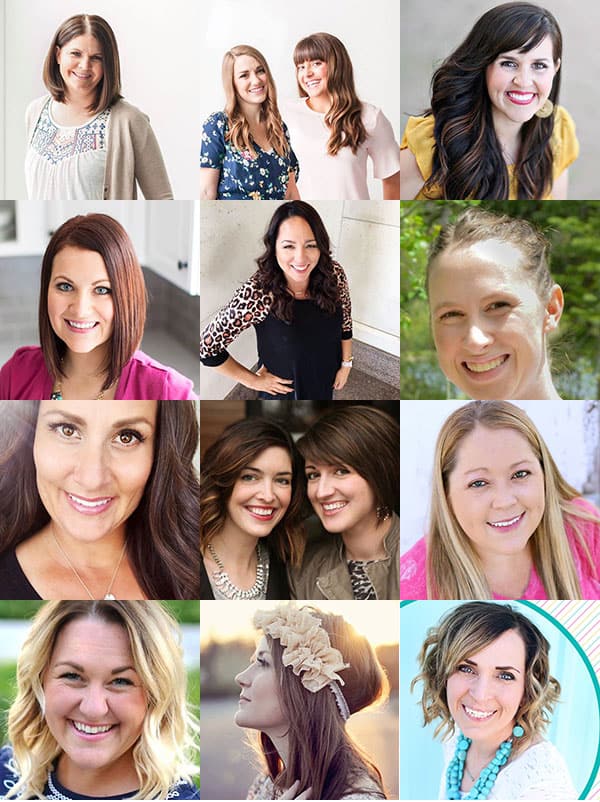 Over the Big Moon | Pretty Providence | Lil Luna
I Heart Naptime | Thirty Handmade Days | Tastefully Frugal
The Idea Room | My Sisters Suitcase | Play Party Plan
Love the Day | See Kate Sew | Sugarbee Crafts
Now it's time for the important details!!! You can enter the giveaway below using the Rafflecopter form!
The giveaway will run from Monday, October 1, 2018 at 5:00 a.m. (MTN) through Sunday, October 7, 2018 at 11:59 p.m (MTN)! The giveaway is only open to US Residents and you must be 18 years old!