Learn all about Cricut's new writable vinyl, Smart Label!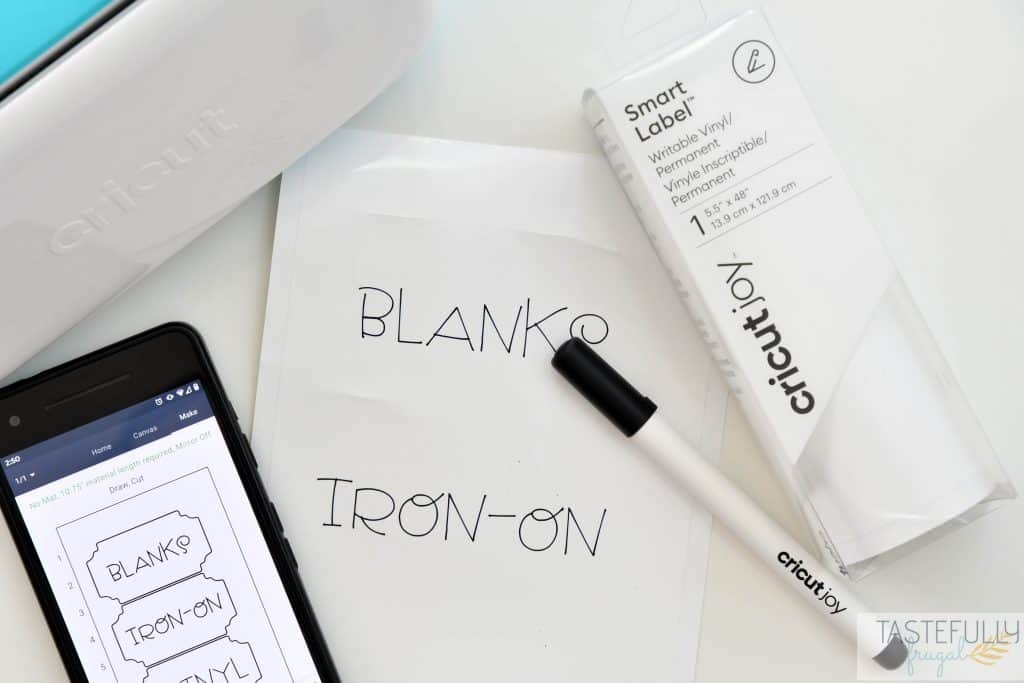 In case you missed the announcement, earlier today Cricut launched a brand NEW cutting machine, Cricut Joy!! It's Cricut's most compact cutting machine, but don't let the size fool you. It has a TON of new features and materials that go with it. If you want to read more about the Cricut Joy, check out this post.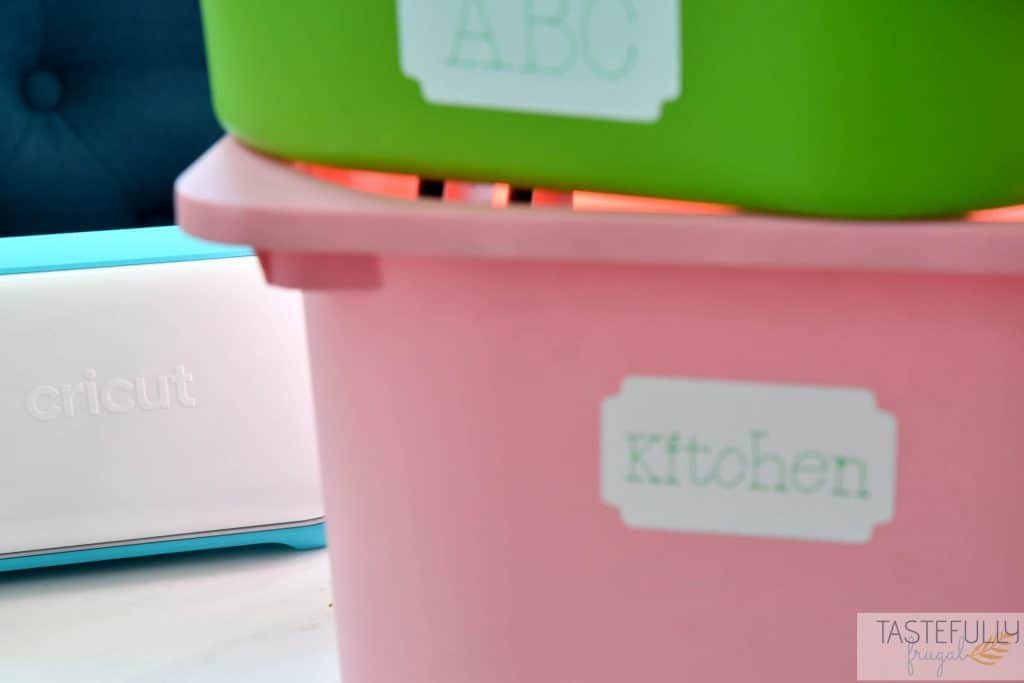 What is Smart Label?
Right now I want to talk about one of those new materials, Smart Label. My favorite feature with Cricut Joy is the ability to cut without a mat. With Smart Label it takes it a step further and allows you to write on the vinyl WITH NO SMUDGES! This makes creating labels for your pantry, kids room, craft room, really anywhere a breeze! I even used Smart Label to put my son's name on his third lunchbox we've bought him this year (he's known for losing things).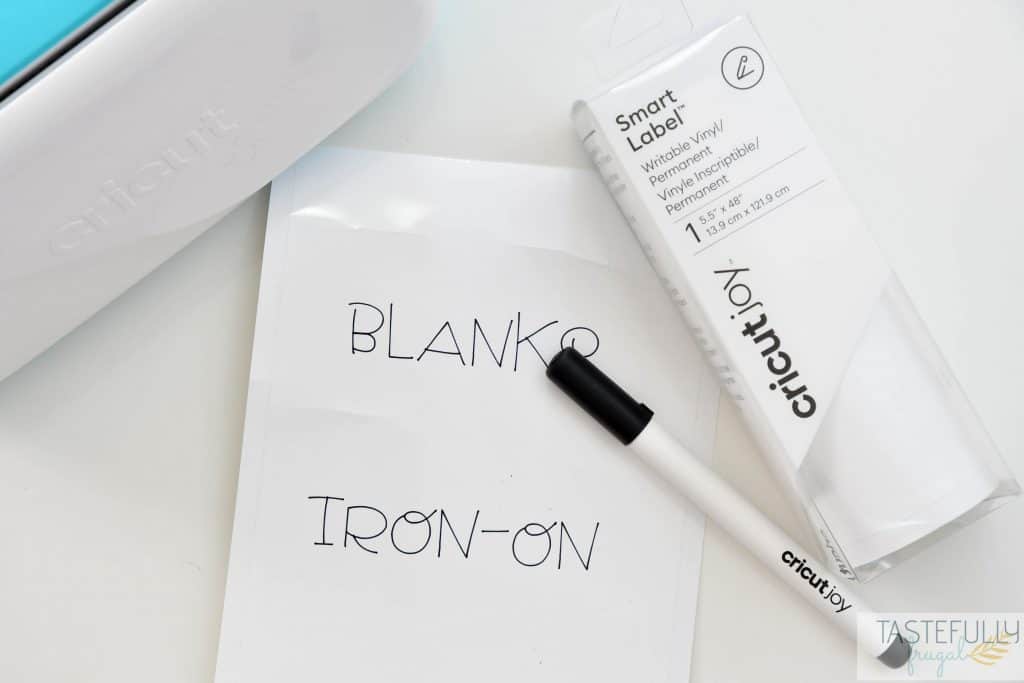 Is Smart Label Permanent?
There are two different Smart Label materials that will be available on March 1st when you can buy Cricut Joy and all the accessories. The Smart Label Vinyl is a permanent vinyl. There is also a butcher paper Smart Label paper that is not permanent.
What Pens Can I Use?
There is a whole line of pens for Cricut Joy that you can use with Smart Labels. I had the chance in January to go to the Cricut offices and try out all the new products and we learned as we were using them that the gel pens don't dry on the vinyl as fast so they do smudge. So it's best to stick with any of the solid color pens and markers that are NOT glitter.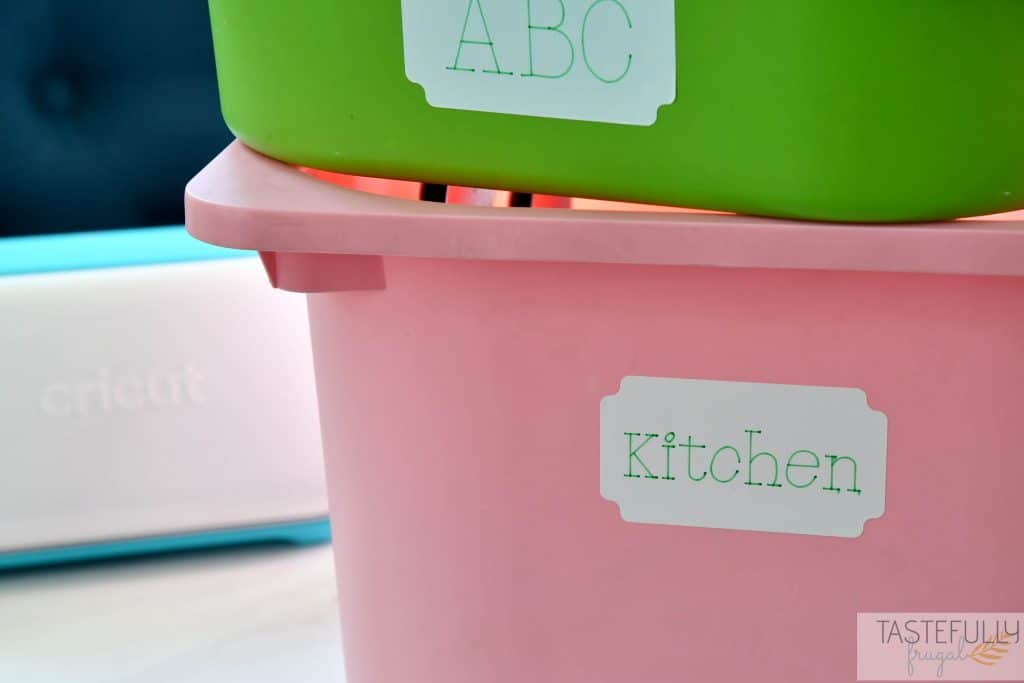 How Do I Use Smart Label?
Using Smart Label with Cricut Joy is really super easy! All you have to do is create your designs in Design Space, send it to Cricut Joy, load the pen first, then the blade and you're good to go! Check out this video below to see how EASY it is to use!
Make sure to subscribe to my
YouTube channel
to check out all the video tutorials for Cricut Joy (and Explore Air 2 and Maker too). For more Cricut projects and tutorials, check out
these posts
. For tips, tricks and immediate help, be sure to join our
FREE Cricut Support Group
.